Last Friday evening the MSU Bobcat's hosted their first play-off game against Stony Brook under the bright lights at Bobcat Stadium.
After loading the BBQ and necessary tailgating paraphernalia we left behind windy Willow Creek and headed into town. They forecasted a balmy 45 degrees, but as Montanas, we knew better than to expect that. After all, it's December : )   However, just as we polished off our pregame beverage and made our way to the stadium entrace what wind there was disappeared and the warmth of the stadium lights made us feel like we were watching a football game in San Luis Obispo rather than Bozeman. What a game, and what a night!
We're geared up and ready to go for tonight's game against Sam Houston State. I must admit, I won't mind a bit if the temp. dips down in the 20s. Something tells me them Texas boys might not handle the cold weather quite as well as our eastern MT boys : ) Anyway, the game will be televised so I expect all y'all to tune in and cheer on the Cats!! And all you folks from Illinois best be cheering on Illinois State (who plays Eastern Washington on Saturday). A win for us and a loss for Eastern would ensure us one last play-off game at home.
The following photos were taken the first game of the year!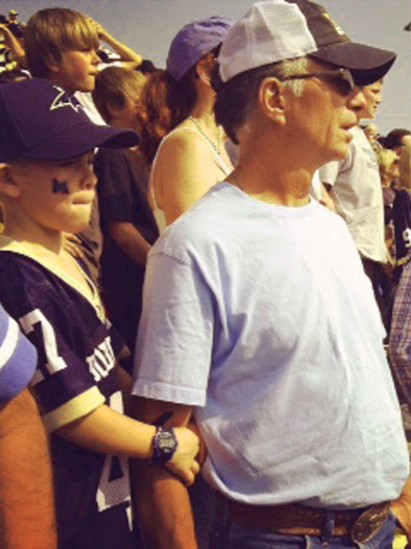 Friday night lights! Go Cats Go!!!!
Registration #: | DOB: //